GIVEAWAY CLOSED

Imagine thinking your sister has been dead for fifteen years and then seeing her on television?
In Barbara O'Neal's new novel, WHEN WE BELIEVED IN MERMAIDS, Josie Bianci was killed years ago on a train during a terrorist attack. Gone forever. It's what her sister, Kit, an ER doctor in Santa Cruz, has always believed. Yet all it takes is a few heart-wrenching seconds to upend Kit's world.
Live coverage of a club fire in Auckland has captured the image of a woman stumbling through the smoke and debris. Her resemblance to Josie is unbelievable. And unmistakable. With it comes a flood of emotions—grief, loss, and anger—that Kit finally has a chance to put to rest: by finding the sister who's been living a lie.
After arriving in New Zealand, Kit begins her journey with the memories of the past: of days spent on the beach with Josie. Of a lost teenage boy who'd become part of their family. And of a trauma that has haunted Kit and Josie their entire lives.
WHEN WE WERE MERMAIDS tackles a lot of subjects: love, death, grief, abuse, lies and ultimately forgiveness.
BARBARA TOOK SOME TIME TO ANSWER OUR QUESTIONS.
1.Why are readers so interested in stories that include mermaids?
It's funny how ideas get ripe and then you see them everywhere.  Mermaids are beautiful, magical, iridescent beings who can swim in the sea with great freedom.  
2.Mermaids appear in many forms in artistic folklore. Explain how it works in your novel.
The sisters in my book grow up by the ocean, and it's the thing that holds them tight. "None of us can sleep away from the sea," Kit says at one point. As little girls, Kit and Josie make believe there are mermaids in their cove, and it lends magic to their lives. As children, they only see the magic, but of course one of the problems of being a mermaid is that you're trapped in the sea.  Women are often trapped by expectations, and that's part of the mermaid legend for sure.
3.You used mermaids as a metaphor. How did that work for you in creating your novel? 
I did use mermaids as metaphor, mostly as a symbol of the magic of childhood and the way we weave beauty into our stories not matter what.  Mermaid lore links my sisters to the point that they each have the same mermaid tattoo on their inner arms.  
4.Lies and secrets – why are they such potent themes in books? Yours?
As long as you're lying or keeping a big secret, you can't truly be yourself, can you?  In some of the AA literature (which I studied for the book), one of the sayings is "You're only as sick as your secrets," which just illuminates the idea that as long as you're keeping secrets or lying about your life, you're carrying a burden of shame.  "The truth will set you free," is another old saying, and it's also very true.
As far as a theme for books, secrets are great fuel, and it makes a book a lot of fun to read. What is the secret? And can you figure it out before the reveal?  That makes a good page-turner. 
5.What are you working on next? Anything else you'd care to share.
 I'm working on a new book, this one centered around four generations of women and the search for a missing woman in a coastal English village that is hiding dangerous secrets. My partner is English and we spend quite a bit of time there–there's nothing quite like an English village for mood and atmosphere.

Purchase Links
About Barbara O'Neal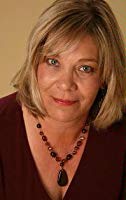 Barbara O'Neal is the author of twelve novels of women's fiction, including The Art of Inheriting Secrets, How to Bake a Perfect Life, and The All You Can Dream Buffet. Her award-winning books have been published in more than a dozen countries, including France, England, Poland, Australia, Turkey, Italy, Germany, and Brazil. She lives in the beautiful city of Colorado Springs with her beloved, a British endurance athlete who vows he'll never lose his accent.
Connect with Barbara
Thanks to TLC Book Tours, we have one copy to giveaway. Just tell us what you think of mermaids. I think believing in them is magical. We'll announce a winner soon. Good luck.
GIVEAWAY: USA only please.