GIVEAWAY CLOSED

IT'S EVERY MOTHER'S NIGHTMARE – BUT ONE SHE WILL NOT ACCEPT.
In Courtney Evan Tate's novel, I'LL BE WATCHING YOU, in an unthinkable flash, Emmy Fisher's fifteen-year-old daughter, Leah, drowns close to shore one summer night—at least that is what the police report says.
But when she starts digging around, she finds something at first bewildering, then unspeakable. She uncovers evidence that Leah had been secretly involved with someone, someone perhaps older, someone with dark appetites.
In deep grief, Emmy needs time and bit by bit, the last few months of Leah's life unfold in a terrifying way that Emmy can hardly imagine. All she knows is that she has to find the person who took her sweet daughter's innocence. No matter the cost.
The truth will set her free. Or bury her.
Creepy, creepy story, but it's all SOOOOOO good! Kick back with a chilled pinot grigio and enjoy this one!

Purchase Links
About Courtney Evan Tate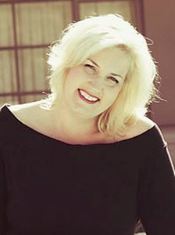 Courtney Evan Tate is the nom de plume for New York Times bestselling author, Courtney Cole.  Courtney Evan Tate is her darker side… the side that explores shadowy places.
Courtney lives in Florida with her husband and kids.  She has a passion for raising drug addiction awareness, the Marine Corp (her middle son is a Marine) and being introspective on the human condition.
Connect with Courtney
Thanks to TLC Book Tours we have one copy to giveaway. Just tell us the latest thriller you've read that has WOWED you! We'll announce a winner soon. Good luck.
GIVEAWAY: USA only, please.