GIVEAWAY CLOSED!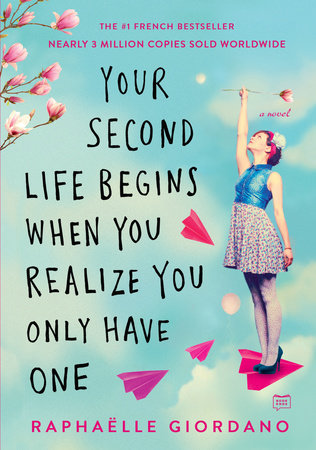 "I am the only one responsible for my life and happiness."
At thirty-eight and a quarter years old, Paris native, Camille has everything she needs to be happy, or so it seems: a good job, a loving husband, a wonderful son. Why then does she feel as if happiness has slipped through her fingers? All she wants is to find the path to joy.
When she meets Claude, a French Sean Connery look-alike and routinologist, he tells Camille, she suffers from acute routinitis – disenchantment and world-weariness. He offers his unique advice to help her get out of her rut. It's a two-prong approach; figuring out who she wants to be and what she wants her relationship to be to the world. First step, spring cleaning her life personally by removing ten things from her personality and home. She seizes the opportunity with both hands. Camille's journey is full of surprising escapades, creative capers, and deep meaning, as she sets out to transform her life and realize her dreams, one step at a time.
A charming, feel-good, and universal story of one woman's journey from boredom and dissatisfaction to happiness and fulfillment. YOUR SECOND LIFE BEGINS WHEN YOU REALIZE YOU ONLY HAVE ONE has the same sort of "how to change your life experience theme" as Roland Merullo's Buddah novels, particularly, BREAKFAST WITH BUDDAH (AlgonquinBooks). I believe reading both will be good for your soul.
******
Raphaëlle Giordano is an artist and painter who lives in Paris, France. Trained in communication and stress management techniques, she runs Emotone, an events agency that organizes art activities and innovative team building, stress management and creativity/innovation courses. She has previously published (in French) the nonfiction titles Self-assertion, Stress Management, and Relationships for Couples. YOUR SECOND LIFE BEGINS WHEN YOU REALIZE THAT YOU ONLY HAVE ONE is her first novel.
http://www.raphaellegiordano.com
Thank to Penguin Random House, we have one copy to giveaway. Just tell us what you'd do with your life it you got a "do over." We'll announce a winner soon. Good luck.
GIVEAWAY: USA only, please.