Everyone loves a beautiful missing girl…
LOOK FOR HER (WilliamMorrow) by Emily Winslow is the fourth and my first introduction to the Keene and Frohmann series.
It takes place in Lilling, England, which might seem like an idyllic English village, but it's home to a dark history. In 1976, a teenage girl named Annalise Wood disappeared, and though her body was later discovered, the culprit was never found. Decades later, Annalise maintains a perverse kind of celebrity, and is still the focus of grief, speculation, and for one young woman, a disturbing, escalating jealousy.
When DNA linked to the Annalise murder unexpectedly surfaces, cold case detective Morris Keene and his former partner, Chloe Frohmann, hope to finally bring closure to this traumatized community. But the new evidence instead undoes the case's only certainty: the buried body that had long ago been confidently identified as Annalise may be someone else entirely, and instead of answers, the investigators face only new puzzles.
LOOK FOR HER was a twisting, fast-paced exciting novel with enough complex relationships you may want to keep by your side notes (I did). There are so many well-written psychological thrillers being published today, so that if I have to work too hard to keep up, I'm somewhat disappointed. That was my experience with LOOK FOR HER.

Purchase Links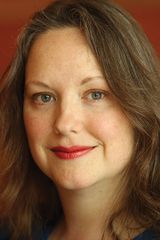 About Emily Winslow
Emily Winslow is an American living in Cambridge, England. She is the author of the novels The Whole World, The Start Of Everything, and The Red House.
Find out more about Emily at her website, and connect with her on Facebook.

Thanks to TLC Book Tours for providing one copy of LOOK FOR HER for one lucky reader. Just tell us what the latest crime thriller you've read. We'll pick a winner soon. Good luck!
#lookforher